About k9BatteryStore.com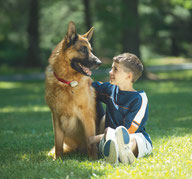 K9BatteryStore.com offers Invisible Fence® Brand customers a cost effective alternative for their battery needs. We offer high quality aftermarket Invisible Fence® batteries manufactured right here in the USA.

Questions or comments? Please send us an email to sales@NewFenceBattery.com and we will get right back to you.
Tell us what you think about our website, our products, or anything else that comes to mind. We welcome comments and suggestions.
 K9BatteryStore.com (retailer) do not represent that they are affiliated with the Invisible Fence® company in any manner. The replacement batteries listed on this site are not Power Cap® batteries, rather they are an aftermarket exact replacement for the Power Cap® battery. Invisible Fence® & Power Cap® are registered trademarks of the Invisible Fence, Inc.